From The Desk Of Simon Hodgkinson
Subject: Mission Critical Email Marketing
I know you either have a mailing list or you are planning on starting one soon... Any online marketer worth their salt knows the value of a list, and I'm guessing you're working damned hard to build yours...
But if you're like most entrepreneurs, your numbers could probably do with some improvement.
Maybe you don't have as many subscribers as you'd like yet?
Or maybe the ones you do have don't read as many of your messages as you'd expect.
Or WORSE they just don't buy.
Whatever it is, you're not alone. Nearly every list owner I've taught has struggled with those painful issues.
Here's the thing... Your readers are already inundated with email. They get it from family & friends, their boss, the stores they shop at, the vet, the power company, the bank, and the guy that ploughs their driveway. (And all that's before we even talk about spam).
Before you can begin to improve your opt-in, open, and conversion rates, you have to identify the problem.
The trouble is, too many marketers simply make changes to their email campaigns without laying out a clear plan.
I call this the "throw everything at the wall and see what sticks" method, and sorry but it doesn't work.
(In fact, it will only serve to make you more frustrated and confused than ever).
Instead, you need to attack your email marketing campaigns in a proven, step-by-step way that allows you to see exactly what your readers want and provide the messages they're looking for...
Only by figuring that out first will you see improvements.
| | |
| --- | --- |
| | Section One of Email Marketing Tycoon addresses those important questions, and takes you through a series of simple steps that will reveal what your list wants, and how they expect you to respond. Once you've worked through this section you'll feel in control and empowered to create emails that get an amazing response. |
| | Section Two helps you identify why your current campaigns are failing. It covers technical details such as how to beat the spam traps, how to entice your readers to open your mail, and how to determine the best timings for your list (hint: it's different for every niche). Follow the advice here and you will be guaranteed higher profits every time you mail out. |
| | Section Three helps you use the information available to you through your autoresponder service (testing and tracking), your affiliates, and even your readers themselves. You'll learn to decipher the subtle signals your list sends you (like which emails they open) so you can concentrate on what works and put an end to strategies that don't. |
| | Section Four reveals the real secrets of getting a better response from every email campaign. These tactics work almost like hypnosis and you must apply them to get real value from your lists. Pro marketers know the true power of these techniques, and you can use them to build highly responsive, profitable lists and slap your competition. |
Individually, each section of Email Marketing Tycoon has the potential to dramatically improve your email marketing results. But when used together they transform any lacklustre list into a profit-pulling machine.

We'll dig into the real nuts and bolts of creating a successful mailing list:
| | |
| --- | --- |
| | Why it's better to ignore the "big list babble" and use small (giant killer) lists that will outperform those of the guru's and deliver massive profits. (If you want to win affiliate competitions and be seen as a real 'player' in your market you need to know these secrets.) |
| | How to WOW your new subscribers from the moment they hit your website - and more importantly how to keep them coming back for more (and spending money every time they do) |
| | How to avoid the biggest email marketing mistakes. These are the 'list killers' that even the most seasoned marketers make every day. There are hidden dangers around every corner but now you'll know how to steer a safe path every time. |
| | 9 promotional methods you can use to grow your list - including powerful strategies that won't cost you a dime. |
| | You'll also quickly learn the power of a great call to action, and how to compel your reader to take action with a few simple strategies, including how to make your message one of urgent importance to your reader, no matter what else is going on in their life.... |
And Much, Much More...
You'll be able to pare your list down to the truly responsive, saving you time and money. You'll increase your open rates, giving you the assurance that your message is getting through.
And you'll see dramatic improvement in your conversion rates. Not only will you get more click-throughs, but you'll make more sales, and grow your list faster as a result of your new efforts.
I'm also going to give you a VERY cool software script guaranteed to help boost your sign-ups...
And To Really Make This Deal Stand Out From The Crowd - Even More Bonuses
Get Your Copy Now, And Start Planning Your Next Successful Email Campaign!
Soon you'll have more happy customers than you ever imagined was possible...
Stake your claim in the hearts, minds & inboxes of your readers...
Just Click The "Buy Now" Button Below: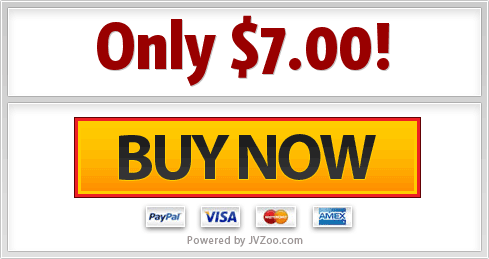 P.S. I guarantee that once you've read my guide and get started planning your next email marketing campaign, you'll be just as excited as I am about the possibilities. You'll see how email can grow your customer base, increase your profits, and help your business stay in the forefront of your customer's minds – and that's where the money is!

Even if you already have an email list, chances are it could use some improvement. Whether your opt-in rates are low, your click-throughs could use some help, or you're just not comfortable making offers, Email Marketing Tycoon will help you get the most out of your list.
And if you don't yet have a list, you'll save yourself untold amounts of money and wasted time by setting your list up the right way from the beginning. Either way, you need this report. These strategies helped me grow my business, and I know it will help you too.
P.P.S. Don't forget: Email Marketing Tycoon is backed by my personal guarantee -
Don't Let This Incredible Opportunity Slip Through Your Fingers
SECURE YOUR COPY + EXTRA BONUSES NOW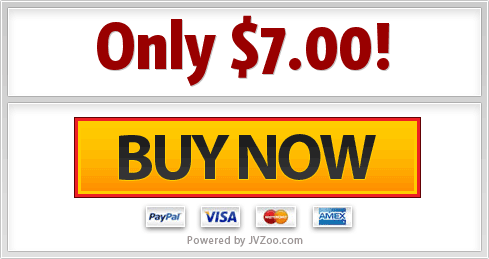 Copyright © HodgkinsonPublishing.com All rights reserved